Birthday and Celebrations

Anniversary and Romance

Roses

Spring

Summer

Fall

Winter

High Style and Tropical

Sympathy

Plants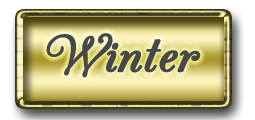 Celebrate the Season Centerpiece



Red carnations, chrysanthemums, winter greens, shiny ornaments and pine cones surround a round taper candle in a classic centerpiece bowl. Celebrate the season in style!

Standard (as shown) - $55.99
Deluxe - $65.99
Premium - $75.99

Holiday Delight Centerpiece



Carnations, chrysanthemums and elegance along with evergreens, pine cones and ornaments arrive with two taper candles in a classic centerpiece tray. Perfect for a candlelight Christmas dinner!

Standard - $79.99
Deluxe - $89.99
Premium (as shown) - $99.99
---
Heavenly Hurricane Centerpiece



Princess pine, Douglas fir, oregonia and cedar combined with apples, berries and pine cones decorate a lovely red candle inside of a hurricane globe. An arrangement that is sure to light your table!

Standard - $85.99
Deluxe (as shown) - $95.99
Premium - $105.99

Happy Holidays Centerpiece



A beautiful glass chimney with a red taper candle surrounded with abundant evergreens, carnations, chrysanthemums, elegance and all of your holiday favorites. An arrangement that will bring happiness to your holiday table!

Standard-$89.99
Deluxe - $99.99
Premium (as shown) - $109.99
---
Candy Cane Basket



Red carnations, chrysanthemums and winter greens arrive in a white wicker basket along with candy canes, pine cones and red ribbon tufts… fun and festive!

Standard (as shown) - $55.99
Deluxe - $65.99
Premium - $75.99

All is Bright Centerpiece



Marvelous mini carnations and winter greens with merry touches like ornaments, apples, pine cones and gold ribbon surround three graceful taper candles. An arrangement sure to brighten your home for the holidays!

Standard - $85.99
Deluxe (as shown) - $95.99
Premium - $105.99
---
Christmas Wishes Centerpiece



Stunning red roses, burgundy elegance and fragrant winter greens, plus all of your holiday favorites like snow tipped pine cones, ornaments and ribbon tufts create the perfect centerpiece!

Standard - $88.99
Deluxe - $99.99
Premium (as shown) - $109.99

Christmas Treasure Bouquet



With all of the makings for a holiday celebration, a festive container holds the perfect mix of red carnations, chrysanthemums, pine cones, ornaments and winter greens. Now how's that for jolly?

Standard (as shown) - $55.99
Deluxe - $59.99
Premium - $65.99
---
Spirit of the Season Centerpiece



Gorgeous red roses, burgundy elegance, ornaments and red ribbon tufts combined with pine cones, winter greens and a red pillar candle brings holiday cheer to your home.

Standard - $95.99
Deluxe - $110.99
Premium (as shown) - $125.99

Royal Christmas Centerpiece



Three elegant white taper candles take center stage in an arrangement of white alstroemeria, gold ornaments, pine cones, gold ribbon, winter greens and more. This is a color combination for royalty!

Standard - $85.99
Deluxe - $95.99
Premium (as shown) - $115.99
---
Candle Trio Centerpiece



Three taper candles in the midst of fragrant winter greens adorned with apples, berries, pine cones and ribbon tufts makes a stunning, long lasting centerpiece. An arrangement that is sure to please!

Standard - $79.99
Deluxe - $89.99
Premium (as shown) - $99.99

Designer's Choice



Let our talented floral artists design a one-of-a-kind winter arrangement using the freshest flowers in our shop. We take pride in our creations so we promise to WOW you with a special design!

Standard - $99.99
Deluxe - $149.99
Premium - $199.99
---
Medium Red Poinsettia........$54.99



One medium red poinsettia arrives in a tasteful terra cotta pot with a festive hand made bow. The perfect choice for a traditional Christmas gift!

Large Red Poinsettia........$99.99



A large red poinsettia is delivered in a classic wicker basket with a beautiful wire-edged ribbon bow. A wonderful traditional gift - with a sizeable difference!
---
Birthday and Celebrations

Anniversary and Romance

Roses

Spring

Summer

Fall

Winter

High Style and Tropical

Sympathy

Plants
View Cart

Checkout

Home

Contact Us

Substitution Policy